EDEN WŁODARZEWSKA - APARTMENTS AMONGST NATURE



READY TO PICK UP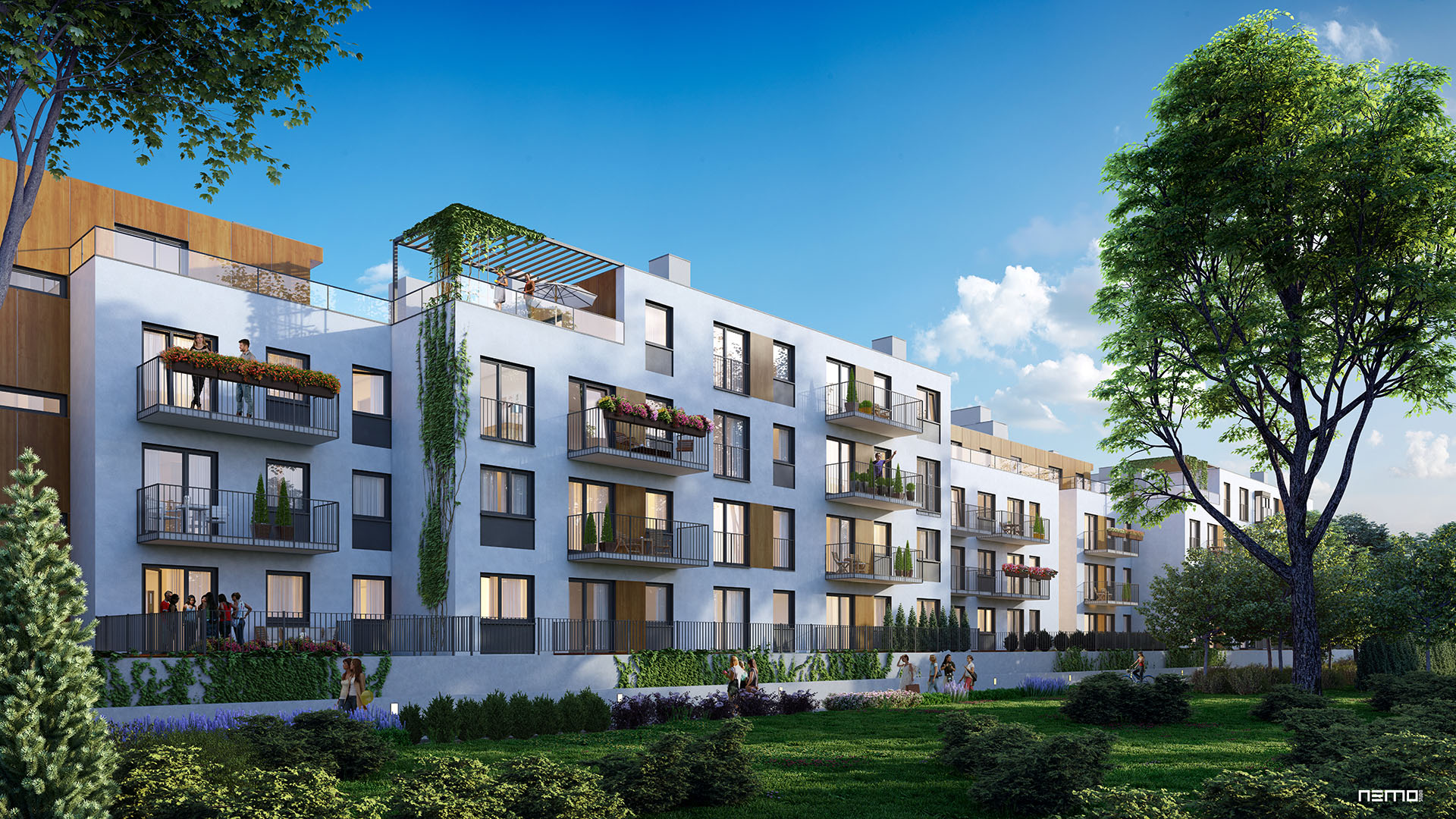 Expect to live life to the fullest here – immersed in the green, but open to the world. Perfect place for singles and families alike. Joyful and vibrant social living. Simply unique.
EDEN will enchant you with its 6 intimate terraced homes and its 3-storey, multi-family building featuring 91 spacious apartments.
The unique, contemporary residences guarantee the highest comfort and uncompromising quality. Each home includes a private garage, two terraces and 2 storeys of living space. In addition, the living room on the ground floor will include a fireplace.
The multi-family building offers a wide selection of apartments. Each is arranged to perfection with optimum daylight accessibility. The common areas are intimate and welcoming. The building includes an underground garage offering 113 parking places.
EDEN provides a bit of respite and relaxation.

SKM, WKD, KM 6 min.
Tennis school 1 min.
Bus stop 2 min.

Blue City shopping centre 4 min.
Chopin Airport 12 min.
Galeria Mokotów shopping centre 14 min.
Ochota Outdoor swimming pool 4 min.
Reduta shopping centre 8 min.
Pole Mokotowskie Park 13 min.
Reduta shopping centre 9 min.
Centre of Warsaw 17 min.
Chopin Airport 18 min.
South-west Szczęśliwice – an idyllic and urban area. 6 terraced houses and 1 multi-family building of EDEN Włodarzewska perfectly blend into the surroundings and let you fully enjoy the advantages of this place.
Siteplan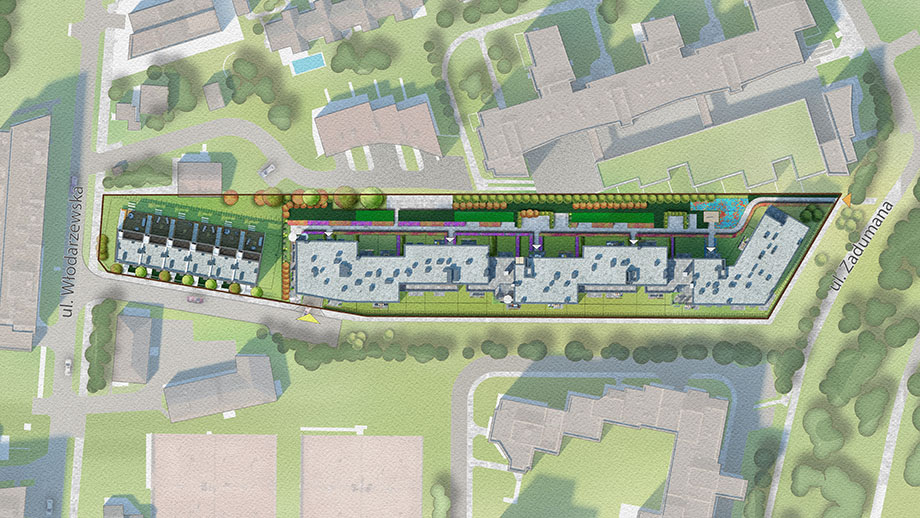 Currently, the FIBARO system is the best building automation solution available on the market.
YOUR APARTMENT WITH BREEAM CERTIFICATE
The entire Eden Wodarzewska, including buildings and the surrounding non-residential space, as well as its neighbourhood, was designed to provide maximum comfort of use for residents. This is the only BREEAM-certified residential complex in Ochota district.












15.03.2018r.

16.04.2018r.

15.05.2018r.

15.06.2018r.

16.07.2018r.

16.08.2018r.

14.09.2018r.

15.10.2018r.

16.11.2018r.

11.12.2018r.

17.01.2019r.

17.02.2019r.

15.03.2019r.

16.04.2019r.

17.05.2019

15.06.2019r.

18.07.2019r.

17.08.2019r.







Visit our Sales Office
at Włodarzewska 76F/2 St. (Show house)
Monday - Friday: 12:00 - 18:00
Saturday: 10:00 - 16:00


Dear Sirs,
In connection with the reconstruction of the section of Włodarzewska Street
and temporary one-way traffic, we would like to inform you that access
to the Sales Office of Eden Włodarzewska is possible from Grójecka Street.

Fill out the form to contact us:
0

Clipboard