EDEN provides a bit of respite and relaxation.

SKM, WKD, KM 6 min.
Tennis school 1 min.
Bus stop 2 min.

Blue City shopping centre 4 min.
Chopin Airport 12 min.
Galeria Mokotów shopping centre 14 min.
Ochota Outdoor swimming pool 4 min.
Reduta shopping centre 8 min.
Pole Mokotowskie Park 13 min.
Reduta shopping centre 9 min.
Centre of Warsaw 17 min.
Chopin Airport 18 min.
South-west Szczęśliwice – an idyllic and urban area. 6 terraced houses and 1 multi-family building of EDEN Włodarzewska perfectly blend into the surroundings and let you fully enjoy the advantages of this place.
Siteplan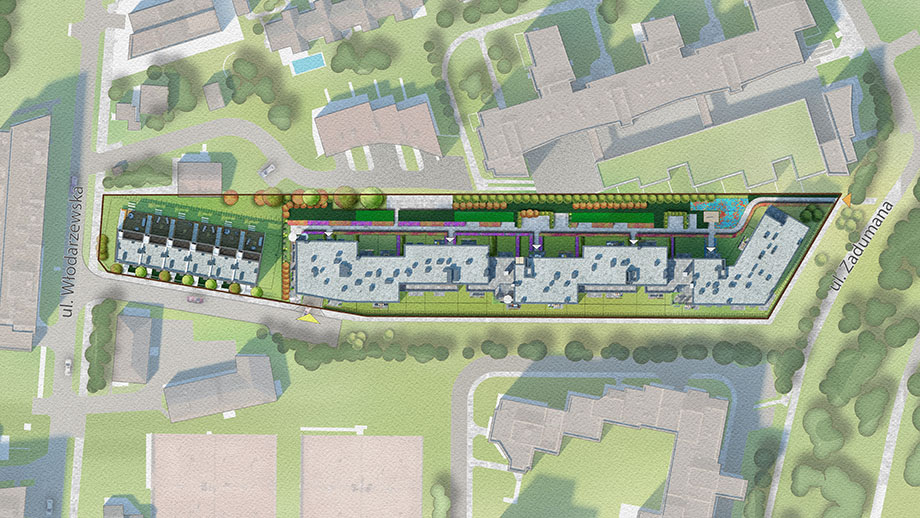 0

Clipboard