Vice Versa Residence is located in the new heart of Warsaw, a dynamically developing part of the district of Wola, which has for several years now been undergoing a spectacular renaissance.
Rondo Daszyńskiego subway station 8 min.
Museum of the Warsaw Uprising 10 min.
Alojzy Pawełek's Square 11 min.

Hala Mirowska 8 min.
Złote Tarasy shopping centre 11 min.
Old Town Square 11 min.
Szymiński's Park 12 min.
Saski's Garden 13 min.
Łazienki Królewskie 20 min.
Moczydło Park 20 min.
Central Railway Station 16 min.
Chopin Airport 37 min.
Vice Versa is comfort and security. It boasts a great location, perfect design and workmanship that meets the highest standards. The residence combines a modern spirit and cosiness. Proximity to the heart of the city, development of housing, office and hotel investments, as well as innovative urban designs make the district an area of great potential.
Siteplan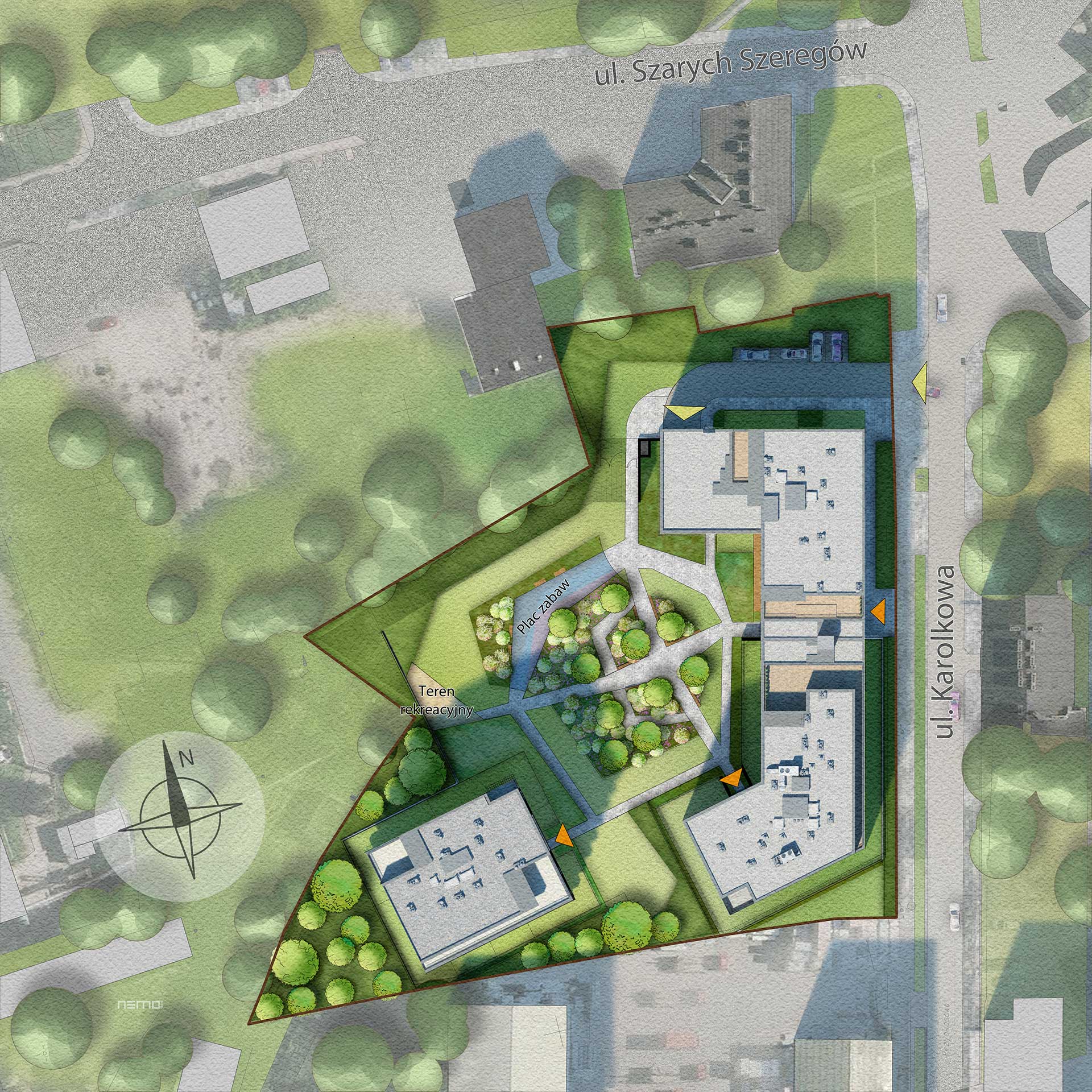 All apartments in Vive Versa Residence were equipped in FIBARO system.
Currently is the best building automation solution available on the market.
YOUR APARTMENT WITH BREEAM CERTIFICATE
The entire Vice Versa Residence, including buildings and the surrounding non-residential space, as well as its neighbourhood, was designed to provide maximum comfort of use for residents.





























15.10.2018 r.

16.11.2018 r.

17.12.2018 r.

17.01.2019 r.

16.02.2019 r.

15.03.2019 r.

16.04.2019 r.

17.05.2019 r.

15.06.2019 r.

18.07.2019 r.

17.08.2019 r.

16.09.2019 r.

17.10.2019 r.

16.11.2019r.

17.12.2019 r.

19.01.2020 r.

19.02.2020 r.
15.03.2020 r.

17.05.2020 r.

16.06.2020 r.

Dear Sirs,
we invite you to our Sales Offices.

At the same time, we would like to inform you that all meetings with our advisors will be run keeping current security rules and restrictions in accordance with the Regulation of the Council of Ministers of 19 April 2020 on establishing certain restrictions, orders and prohibitions in terms of COVID-19 epidemics.

For the sake of your and our employees' health, we would like to inform you that taking part in a meeting with our representatives is tantamount with confirmation that you are not quarantined, nor is any person you contacted with, as well as you did not have any contact with people who have been ill as a result of infection with the COVID-19 virus. Otherwise, a meeting at the Yareal Sales Office will unfortunately not be possible.

Customers with signs of any infection are encouraged to call us on 22 423 80 80
or via the contact form.
The Sales Office of Vice Versa project
from 29th od June is located at Iwicka 3 Street.
Fill out the form to contact us:
0

Clipboard