EDEN WŁODARZEWSKA - HOUSES SURROUNDED BY GREEN


Projekt zrealizowany w 2019 r.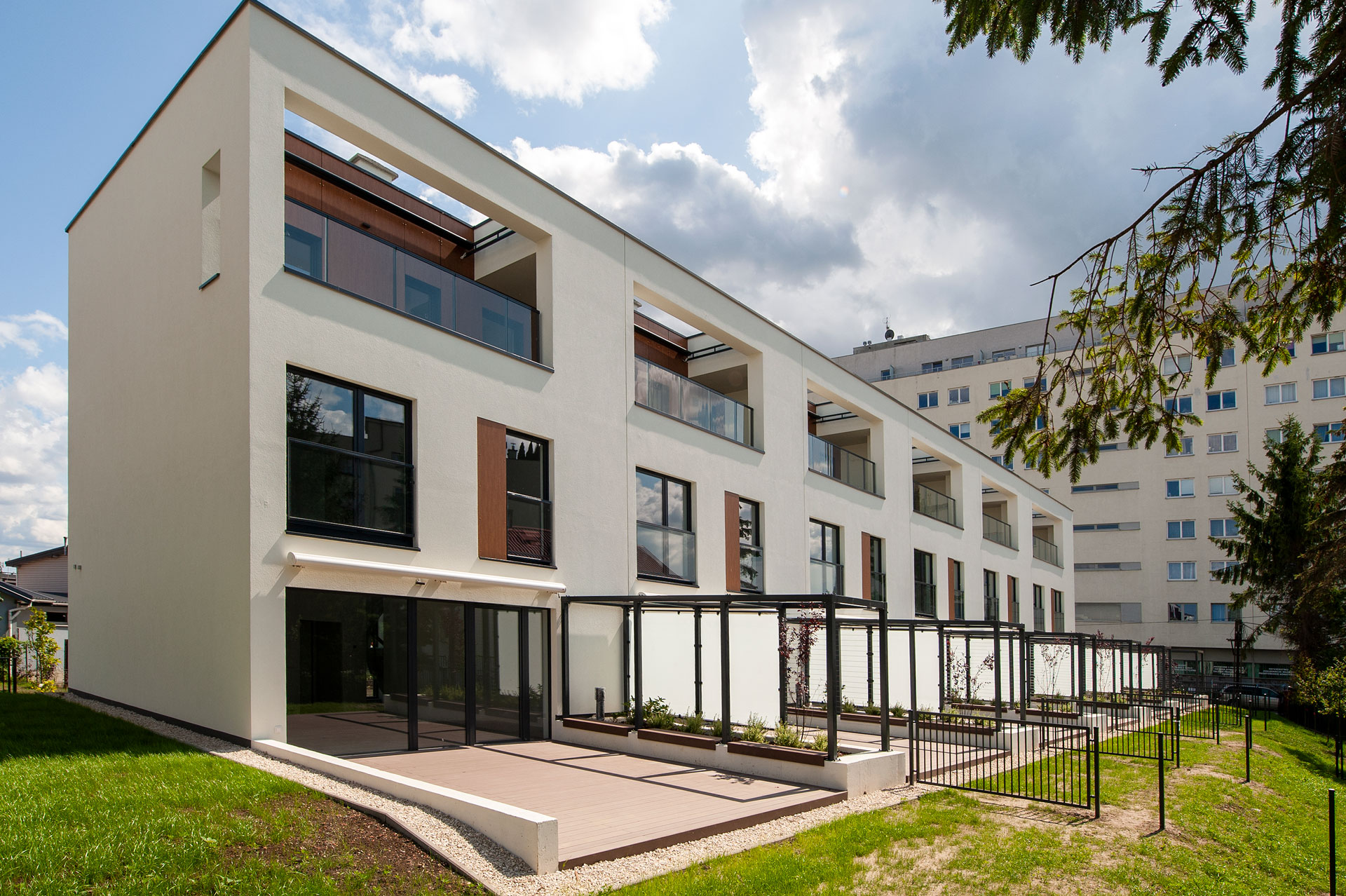 Expect to live life to the fullest here – immersed in the green, but open to the world. Perfect place for singles and families alike. Joyful and vibrant social living. Simply unique.
EDEN will enchant you with its 6 intimate terraced homes and its 3-storey, multi-family building featuring 91 spacious apartments.
The unique, contemporary residences guarantee the highest comfort and uncompromising quality. Each home includes a private garage, two terraces and 2 storeys of living space. In addition, the living room on the ground floor includes a fireplace.
The houses will have the area between 179 and 186 sq.m, while the appurtenant gardens between 56 and 260 sq.m. The underground garage is accessed from the site of the neighboring multi-family building. Each garage have utility and laundry rooms.
EDEN provides a bit of respite and relaxation.

SKM, WKD, KM 6 min.
Tennis school 1 min.
Bus stop 2 min.

Blue City shopping centre 4 min.
Chopin Airport 12 min.
Galeria Mokotów shopping centre 14 min.
Ochota Outdoor swimming pool 4 min.
Reduta shopping centre 8 min.
Pole Mokotowskie Park 13 min.
Reduta shopping centre 9 min.
Centre of Warsaw 17 min.
Chopin Airport 18 min.
South-west Szczęśliwice – an idyllic and urban area. 6 terraced houses and 1 multi-family building of EDEN Włodarzewska perfectly blend into the surroundings and let you fully enjoy the advantages of this place.
Advantages of the project
Land ownership
Property fenced
Separate homeowners' association
Utility room and laundry in the garage
Fire place option
Windows in the staircase
Ground floor height of ca. 2.9 m
2 parking places
Terrace awnings on the 1st and 2nd floors
Ground floot terraces with composite decking board
A package of FIBARO devices fit for your smart home

24-month manufacturer warranty; package allowing for system upgrade as per the needs of the Buyer
Siteplan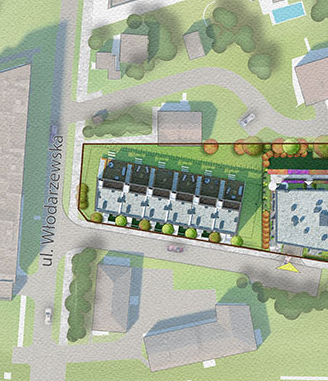 Currently, the FIBARO system is the best building automation solution available on the market.
YOUR APARTMENT WITH BREEAM CERTIFICATE
The entire Eden Wodarzewska, including buildings and the surrounding non-residential space, as well as its neighbourhood, was designed to provide maximum comfort of use for residents. This is the only BREEAM-certified residential complex in Ochota district.
0

Clipboard