DOLINA MOKOTÓW RESIDENCE - BECAUSE WE LOVE LIFE!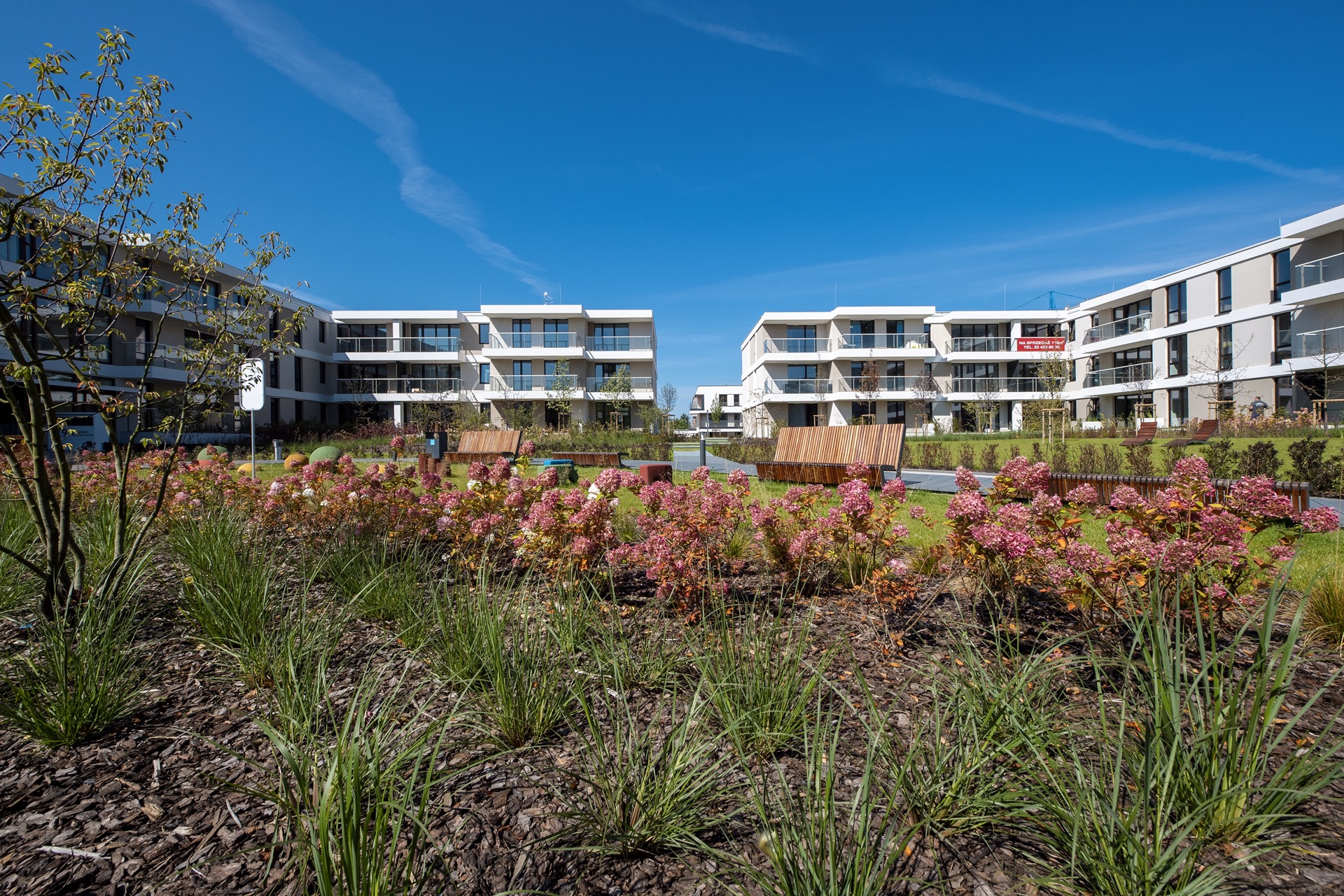 The Dolina Mokotów Residence, although located in the centre of the city, is rather reminiscent of the quiet, residential suburbs. Here nature plays a key role. The predominant green areas are developing freely, creating an extraordinary asylum.
Three intimate two-storey buildings are surrounded by green areas, which constitute 60% of the entire investment. The façades, in beige shades with elements of wood, metal and glass elements, harmonize with the context of the park. Large panoramic windows in wooden frames and spacious balconies with glass and steel balustrades allow to be close to nature at any time.
Almost all apartments have deep and spacious balconies. In turn, some of the apartments on the ground floor have access to private gardens separated by vegetation.
Some of the apartments have been designed for multi-generational families. A multi-generational apartment is over a 100-square-meter space with a main apartment and a smaller, independent premises adjacent to it. The separated premises consist of a bedroom with a kitchenette and a private bathroom. It also has a separate entrance from the staircase. At the same time, the internal door connects it with the main apartment.
The Dolina Mokotów Residence is located in the immediate vicinity of districts with highly developed urban infrastructure. There are numerous schools and kindergartens in the area, as well as shops and services. .
Dolina Służewiecka Park 10 min.
Stegny skating track;9 min.
Arkadia Park – ponds under Królikarnia Park 7 min.
Łazienki Królewskie 10 min.
Office part of Służewiec 10 min.
Chopin Airport 13 min.
Galeria Mokotów shopping centre 12 min.
Służewiec Horse Racing Track 14 min.
Wilanów Park and Palace 15 min.
For shopping you can go to the nearby Galeria Mokotów or to the shopping and entertainment centre Sadyba Best Mall. Sports and recreation enthusiasts will appreciate the numerous gyms, fitness clubs, swimming pools and cycling paths. The nearby "Stegny" Skating Track and equestrian clubs are also worth mentioning.
Harmony in every dimension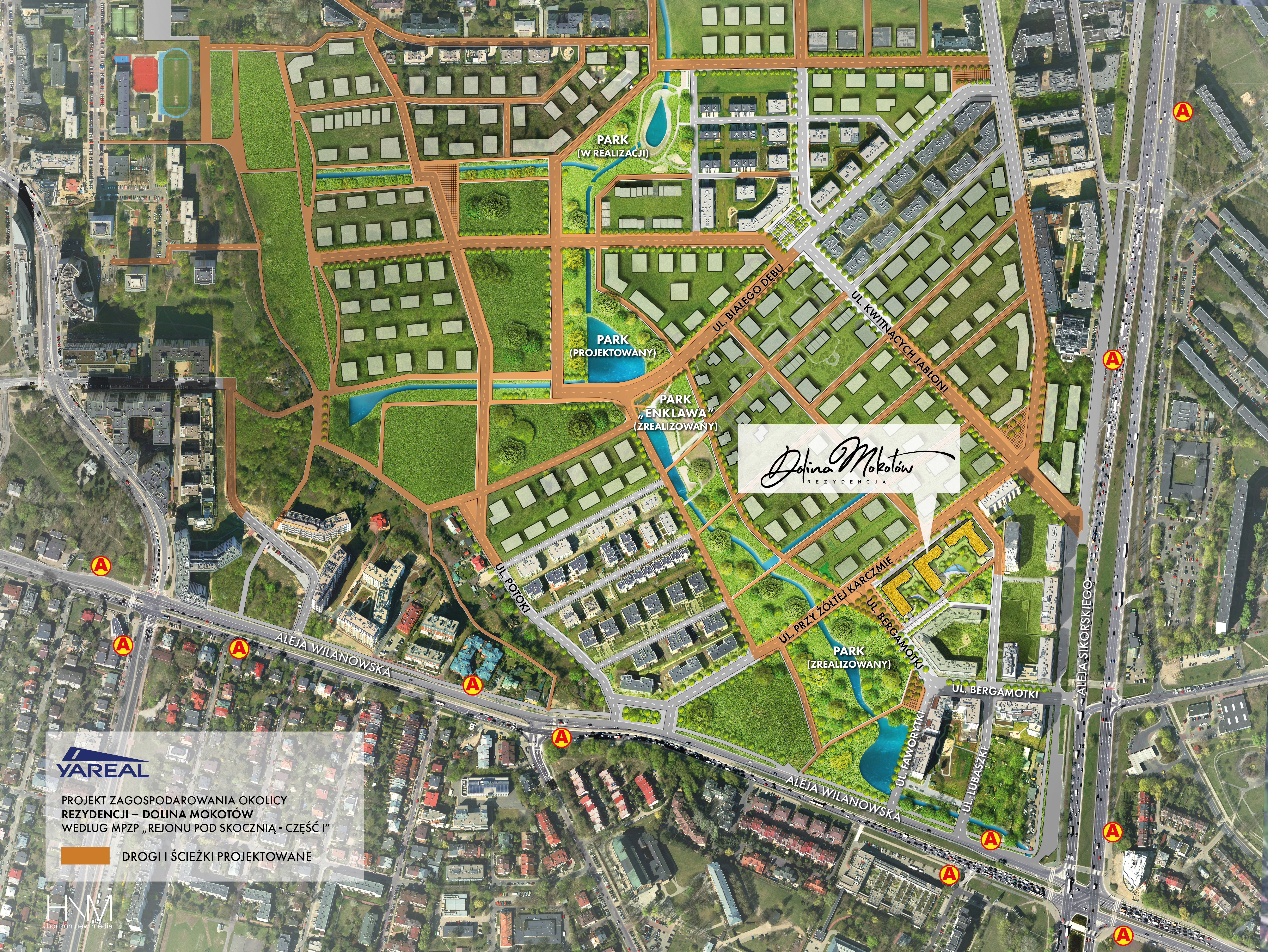 17.06.2021 r.

17.05.2021 r.

18.04.2021 r.

18.03.2021 r.

16.02.2021 r.

17.01.2021 r.

16.12.2020 r.

15.11.2020 r.

18.10.2020 r.

15.09.2020 r.

18.08.2020 r.

18.07.2020 r.

16.06.2020 r.

17.05.2020 r.

28.02.2020 r.