SIENNA 65 APARTMENTS - THE BEATING HEART OF THE CITY



Project completed in 2020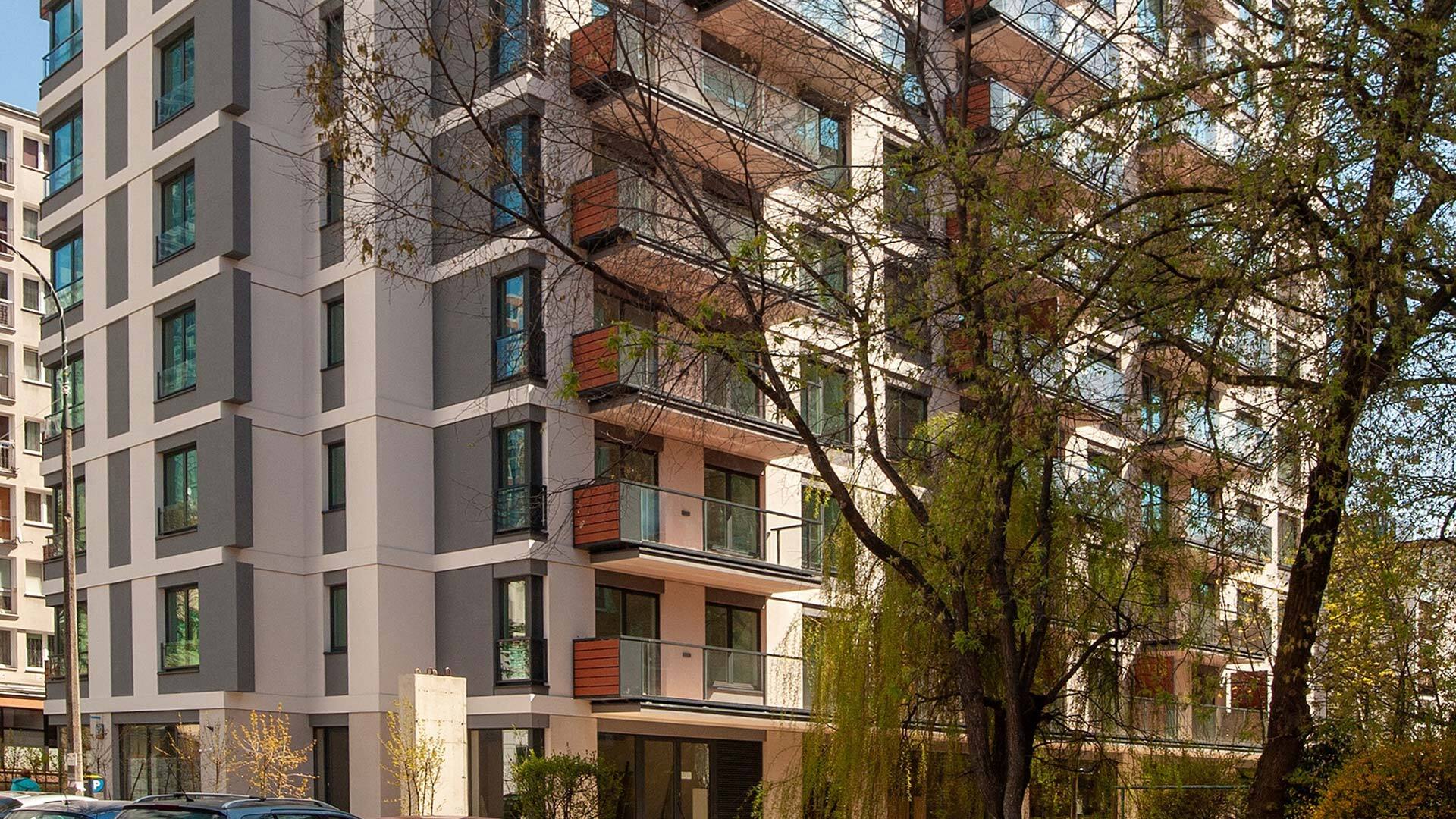 Sienna 65 is a modern, 10-storey building. It blends perfectly with the surroundings, but also stands out for its elegant architecture. The aesthetic qualities go hand in hand with careful design and high-standard of construction. The façade is finished with fine materials and the wooden windows seamlessly match the nature of this singular project. A large terrace on the roof of the building, available to all residents of Sienna 65, offers an opportunity to unwind with a unique view of the Warsaw skyline.
Residents and their guests enter the building through the elegant lobby leading to carefully designed common areas and comfortable apartments of various sizes – from one-room, ergonomic studio apartments to spacious, four-room apartments with over 100 m2. All are light and functional, with balconies fitted with special plant pots.
Sienna 65 is a place that draws from all that is inspiring and life-giving in the city. At the same time, it is a place where you feel safe and comfortable. At Sienna 65, you simply feel at home.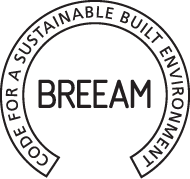 * SHOW CERTIFICATE
Sienna is a special street, located right in the centre. You will find no hustle and bustle here.
Town houses stand next to skyscrapers and big corporations have their offices next to places of special interest such as cinemas and theatres, museums and galleries, restaurants serving the cuisines of the world and small, cosy eateries.
Rondo ONZ subway station 2 min.
Złote Tarasy shopping centre 5 min.
Dworzec Centralny railway station 5 min.

Hala Mirowska 6 min.
VITKAC shopping centre 8 min.
Chopin Airport 21 min.
Ogród Saski 8 min.
Old Town Square 12 min.
Łazienki Królewskie 12 min.
At the same time, Jana Pawła II Avenue - colourful, vibrant and bubbling with activity – is just around the corner. Prosta and Towarowa Streets have retained their charm after revitalisation, intriguing passers-by with their friendly, urban nature.
Apartments in the heart of the city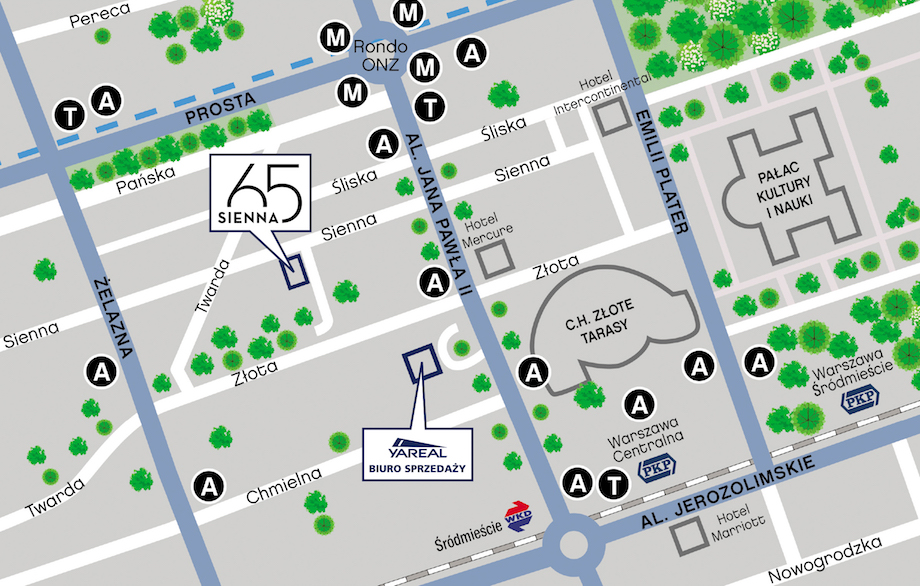 Currently, the FIBARO system is the best building automation solution available on the market.
YOUR APARTMENT WITH BREEAM CERTIFICATE
The building at Sienna 65 features a number of solutions intended to improve the comfort of the residents and ensure that the project has a positive influence on the environment and the surroundings. These solutions concern comfort inside the building, elements of friendly surroundings, the location and a positive influence on the local community.